Dr. Kenneth Low had the pleasure of opening the office on February 1, 1982.
Steven C. Andersen, M.D. joined the office in 1993 and became a partner in 1995. He provides the skills of laser assisted cataract surgery with insertion of the latest multifocal intraocular lens implants giving those needing cataract surgery an opportunity to be free of glasses.
In 2010 Fremont Eye Care Physicians doubled the size of our office and started serving twice as many patients. Due to our patients' requests, we started our optical department to provide quality eyewear. We are proud to be one of the noted providers of high-quality Zeiss lenses.
In 2015 Vincent Ray, M.D. joined our office. He brings his surgical skills and knowledge as a corneal specialist, performing LASIK, corneal transplants, DSEK and other vision-saving surgeries and helping patients with dry eyes. Dr. Ray also performs laser assisted cataract surgery with insertion of the latest multifocal intraocular lens implants.
Kenneth Low has had the pleasure of working with a staff who greatly enjoying seeing and providing care to our many patients that have been in "our family" over the years.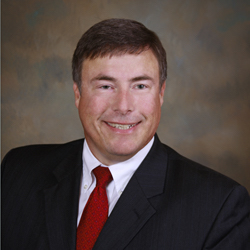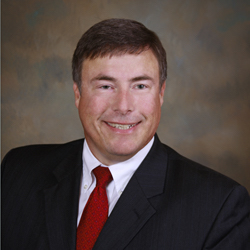 STEVEN ANDERSEN – MD
Dr. Steven Andersen received his medical degree at the University of Southern California. His comprehensive ophthalmic residency training was completed at Tulane University. Dr. Andersen has been with Fremont Eye Care Physicians since 1993. He provides routine and medically necessary eye health exams to evaluate and treat glaucoma, diabetic eye disease, dry eyes, macular degeneration, and other eye conditions. Dr. Andersen also offers cataract removal with standard and the more modern premium lens implants. He performs laser procedures for glaucoma, retinal, and other ocular conditions. Dr. Andersen performs about 50 cataract, laser, and other procedures every month.
Dr. Andersen is a board-certified ophthalmologist and a member of the American Academy of Ophthalmology as well as numerous other local medical and eye care organizations. He was elected to the Alpha Omega Alpha honor medical society and served as Chief Resident while in training. Dr. Andersen currently sits on multiple committees associated with the Washington Township Health Care District and has been featured on hospital sponsored cable television programs discussing sun protection and diabetic eye disease.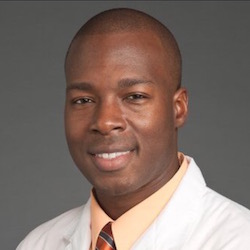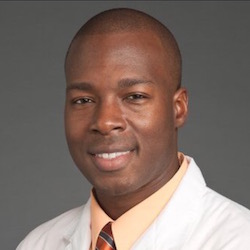 VINCENT RAY – MD
Dr. Vincent LG Ray, MD is a native of Chicago, Illinois. He Attended the University of Illinois Urbana Champaign where he studied microbiology and chemistry. During his tenure at the University of Illinois Dr. Ray performed HIV vaccine studies at Harvard University School of Medicine as a visiting researcher. He went on to study medicine at Emory University School of Medicine in Atlanta, Georgia where he received his doctorate of medicine. He was granted funds from the Friends of the Congressional Glaucoma Caucus to start Atlanta's first public glaucoma screening program. Dr. Ray speaks Spanish fluently.
Dr. Ray completed residency at the California Pacific Medical Center Pacific Campus. During his residency Dr. Ray received awards for his research endeavors in low vision. He also has published his investigations in HIV related eyelid disease in the Journal of the American Medical Association. During this time he also spent time at the Aravind Eye Hospital in Madurai, Tamil Nadu India studying complex cataract surgery.
Upon completion of his residency Dr. Ray went on to complete a fellowship in Cornea and refractive surgery at the Wake Forest University school of Medicine. He again published in the Journal of American Medical Association regarding cornea transplants. Dr. Ray has spent time in Monrovia, Liberia with the National Institute of Health researching and treating eye disease in Ebola virus survivors.
Dr. Ray is a board-certified ophthalmologist. His cataract surgery expertise includes complex cataract surgery, multifocal lens implantation, post-LASIK cataract surgery and astigmatism correction during cataract surgery. He also performs laser assisted cataract surgery. Dr. Ray is also a cornea specialist with expertise in LASIK and cornea transplantation. Dr. Ray is a clinical instructor of surgery at the California Pacific Medical Center where he trains future surgeons.
Dr. Ray's interest include world travel and medical outreach (more than 30 countries), learning new languages, physical fitness and medical technology. He is energized by patient care and looks forward to seeing you in the office.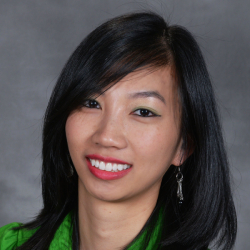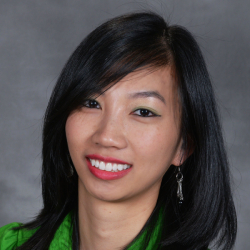 Dr. Tse
Dr. Tse received her doctorate from SUNY College of Optometry in New York City and bachelors in Chemical Biology from UC Berkeley. After living in New York City for four years, she had the opportunity to absorb different perspectives on the cultures and lifestyles in the East Coast. Today, she returns to California to serve the community that inspired and supported her endeavors and aspirations.
Dr. Tse provides full scope optometry. Her specific interests within optometry are complex contact lens fits (custom cosmetic contact lenses, rigid gas permeable lenses, scleral lenses) and ocular disease (glaucoma, diabetes, hypertension, and macular degeneration). Dr. Tse's externships include Southern Arizona Veteran Affairs Health Care System in Tucson, AZ and OMNI Eye services in Iselin, NJ — which has kept her updated in the latest technologies in treating and diagnosing multiple optometric sub-specialties.
In her spare time, Dr. Tse enjoys fostering and volunteering with the local animal shelter. She is also currently an active board member of the
local Optometric Society.