CROSS-LINKING FOR KERATOCONUS
Keratoconus is a disease of the cornea in which the natural round shape of the cornea becomes progressively cone shaped. Patients with progressive keratoconus now have the opportunity to prevent future cornea transplants thanks to a groundbreaking new FDA approved treatment called cornea crosslinking. The cornea is exposed to a special light after having received drops of a vitamin called Riboflavin. This procedure will strengthen the cornea allowing it to resist further progression of keratoconus. Dr. Ray is one of the only surgeons in Fremont to be performing this procedure.
LASER ASSISTED CATARACT SURGERY
Tra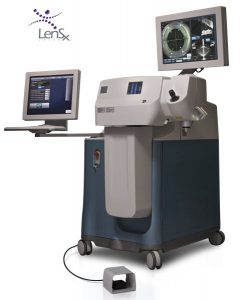 ditional cataract surgery method requires your surgeon to use a hand-held blade for incisions. The goal of laser assisted surgery is to make the most precise corneal incisions possible. The physicians at Fremont Eye Physicians use Laser Assisted Cataract Surgery to allow better accuracy for incision in the size and shape for placement of the replacement lens. Learn more, click here!
We are now performing laser-assisted cataract surgery in Fremont at the Washington Outpatient Surgery Center. Dr. Andersen and Dr. Ray are the only surgeons in Fremont to be performing this procedure.
MULTIFOCAL INTRAOCULAR LENS IMPLANTS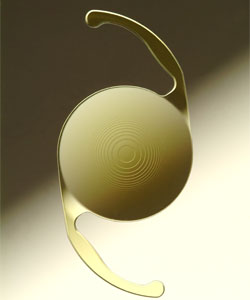 Eye surgeons have been using lens implants to replace cataracts for approximately 50 years. The standard style lens implants usually allow you to see clearly for distance or reading vision. During the past few years, new premium style lens implants have been developed and FDA approved. In most cases, they give a person clear distance and reading vision. Learn more, click here!
DRY EYE & EYE PAIN
Dry, irritated eyes are one of the most common reasons why patients visit their eye doctor. Dry eyes become symptomatic in the 3rd to 4th decade of life, are more common in women, and with age. Dry eyes are a constant, chronic, and severely bothersome problem for many people.
 Unfortunately, there is no cure for blepharitis or dry eyes. Fortunately, creating a good management plan with your eye doctor can help reduce your symptoms to a tolerable level.
TREATMENT OF CORNEA AND OCULAR SURFACE DISEASE
The cornea is a clear tissue in front and center of the eye.  Its clarity is necessary in order to retain good vision.  There are diseases of the cornea that can interfere with its clarity. Furthermore, the cornea is one of the most sensitive parts of the body and some conditions can be very painful. Dr. Ray is a fellowship trained cornea specialist who offers for many cornea diseases. For more information on cornea disease, click here!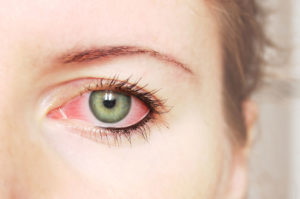 LASIK
LASIK refractive surgery for vision correction is performed by the physicians at Fremont Eye Care Physicians. LASIK represents advances in treatment for patients with farsightedness (hyperopia), nearsightedness (myopia), and astigmatism (irregular corneal shape). LASIK provides many patients with a permanent alternative to glasses or contact lenses.